What are the benefits of using a pneumatic eyelet machine from JOPEVI?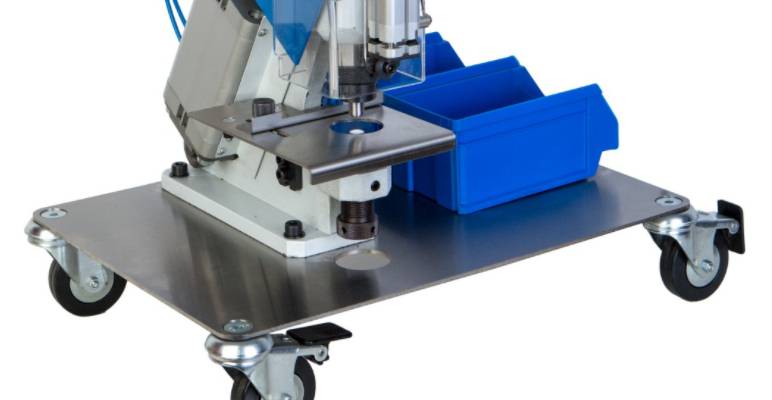 11 Apr 2022
Do you work in the manufacturing sector? Find out why you should incorporate a JOPEVI pneumatic eyeletting machine into your production line. It doesn't matter what kind of material you do your finishing work on: textile, cardboard, leather, PVC... This machine adapts to all kinds of fabrics and textures , making it just as suitable for curtains and canvas as it is for footwear, clothing and leather goods.
This almighty machinery has the advantage that it adjusts to the required production, obtaining spectacular quality levels. Next, we tell you some of the characteristics and advantages that you can enjoy in the hands of a pneumatic machine with the talent and charisma of the manufacturer JOPEVI:
It is fast . With a single movement, it allows drilling and placing the eyelet.
Place eyelets and plastic and metal washers on all kinds of materials : textile, cardboard, canvas, PVC, etc. Up to 18mm inner hole!
DOES NOT wrinkle the material in any case , a very common problem that you can find in other manufacturers or models of machinery.
It has a stainless steel tray and guides to regulate the distance between the eyelets , a functionality that allows finishing the finishing work without errors, with a top quality result.
It has a laser pointer to place the eyelets in the right place .
It incorporates a drive pedal , which allows you to have your hands free to manipulate the material and concentrate on obtaining the highest quality.
Its dimensions are reduced , being able to work on a table without taking up much space or being able to move the machine on the floor to a more convenient place in the workshop thanks to the comfort of the trolley with wheels.
Take note of these models of Pneumatic eyeletting machine
You have already seen that a Pneumatic Eyelet Machine is capable of performing jobs with minimal effort , making it a very attractive option for workshops and finishing departments. If you are interested in knowing more, here we have compiled a list of the best pneumatic machines that we have found on the market that could be of great help to your company:
PNEUMATIC MACHINE FOR PUTTING EYELETS WITH WASHER. J-21 CAR
https://jopevi.es/en/catalogue/98/eyelet-setting-machine-with-washer-j-21-trolley/
PNEUMATIC MACHINE FOR PUTTING EYELETS WITH WASHER. J-21
https://jopevi.es/en/catalogue/97/pneumatic-eyeleting-machine-with-grommets-j-21/
PNEUMATIC MACHINE TO PUT OLLAO WITH WASHER. J-32 TRUCK
https://jopevi.es/en/catalogue/111/pneumatic-eyeleting-machine-with-washer-j-32-carriage/
PNEUMATIC MACHINE FOR PUTTING EYELETS WITH WASHER. J-42 TRUCK
https://jopevi.es/en/catalogue/116/pneumatic-machine-to-place-potteries-j-42-trolley/
Make the leap in your workshop with a pneumatic machine to place quality eyelets
If you are looking for a quality Pneumatic Eyelet Machine that can raise your production levels at a higher rate and with perfect finishes , we advise you to take notes on these machinery models.
Take a look at the characteristics and technical specifications of each of them and if you have any questions, you can always ask us.
You can also come to our facilities in Parque Empresarial, Calle Nicolás de Bussi, 32, 03203 Elche, Alicante and talk to us personally.