We manufacture machines for attaching washer hooks to shoes in response to market needs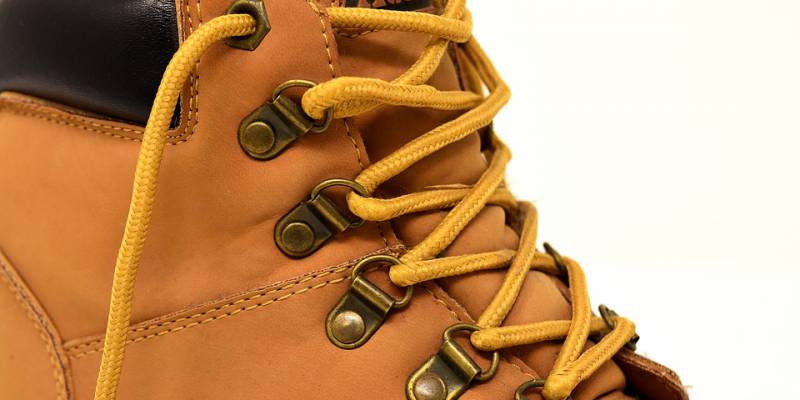 29 Dec 2021
What do you know about washer hook machines on the market? Many companies in the sector are stuck in the past with obsolete tools and techniques, and dragging the same old problems: slow production, delays in deliveries, exhausted workers with low performance, inaccuracies in the placement of the eyelet... The adaptation to new technology is one of the unfinished business in industrial workshops.

At JOPEVI, we have been observing the problems and behaviour of workers in the finishing departments for a long time. This broad vision in the field has allowed us to have a clearer idea of the needs of the sector, a world that we are passionate about and that we carry by tradition, as we are located in Elche, the city of footwear. This is how our concern for improving the performance of the factories, the optimisation of time and the quality of the finished work through faster, more powerful and versatile machinery came about.
We are proud of our origins and the reasons that have brought us this far. Responding to the different needs of the footwear and textile sector has always been our priority. Today, we manufacture and distribute all over the world machines for attaching eyelets, hooks, rings, rivets, snaps and any metal or plastic part required for the reinforcement of footwear, canvas, awnings or curtains.
Discover new machines for attaching eyelets with washers on footwear and leather goods
New ways of working in the industry mean investing in technology and better machinery with sufficient capacity to cope with the workload quickly while maintaining the highest level of quality. This is precisely what you can achieve with the new JOPEVI washer hook machines.
They are equipped with washer detectors to ensure that each hook is fitted with its own washer, thus avoiding faults
They incorporate an optical laser pointer to centre and position the hook in the desired place.
They have a high-capacity hook magazine
Hooks can be placed on all types of surfaces: leather, textile, PVC, cardboard, canvas, etc.
Suitable for different sizes of hooks and washers by changing the rail
If you are interested in machines for shoe hooks, we can make some recommendations, depending on your particular needs. The J-388 model, for example, is an automatic motor-driven machine with double distribution that works very well for large productions, as well as the J-380 model, which has a rail for setting hooks and a large capacity feeder.
Are you interested in our hook setters with washer?
We have the hook and washer machines you need to finish your products at high speed and with guarantees for you and your customers. Find out what our machinery is capable of doing to solve your department's problems.
If you have any doubts or questions, you can ask our staff directly. We are available by telephone on +34 966 651 008 and by email at info@jopevi.es.