Check out the quality and technology of our curtain eyelet machine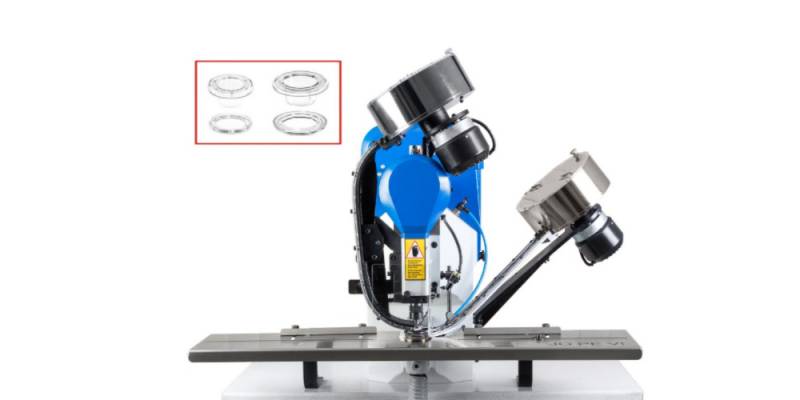 18 Nov 2020
Versatile, easy to use and optimal performance : these are some of the benefits of the J-239 PLÁSTICO model , a machine for putting eyelets manufactured by JOPEVI and considered, today, one of the most powerful on the market. If you are going to invest in machinery, be sure to choose the most recommended options.
The first step is to find out about the different qualities and functionalities. At JOPEVI we have a wide range of machines for placing eyelets and eyelets that adapt to all types of materials: textile, cardboard, canvas, PVC, etc. Among the most prominent is our J-239 PLASTIC model. It is a powerful automatic machine to put eyelets on curtains with an impeccable design and unbeatable technology. Currently, it is the fastest and most complete on the market .
During the manufacture of any footwear, curtain, awning or article of clothing, numerous types of machinery are involved: eyelet and eyelet fitting machine, rivet setting machine, hook setting machine, snap button setting machine ... This is where JOPEVI comes in. in game with machinery designs that fit the needs of the industry.
What is special about our pot-making machine? Know its characteristics
Before acquiring any machinery, you have to take into account some technical specifications. If you are interested in buying a machine to put high performance eyelets, we definitely recommend our J-239 PLÁSTICO model.
It has two independent feeders for large capacity eyelets and washers
Fit eyelets and metal washers up to 18mm inner hole
Drills the material and rivets the eyelets in the same movement with two independent axes
With washer detector selector, so that you do not place an eyelet without its corresponding washer
Important: Do not wrinkle the material
The precision of this new technology is amazing. It has a stainless steel tray with guides to regulate the distance between the eyelets and a laser pointer to position them, guaranteeing a perfect finish and without margin for error. A good choice of machinery is decisive for any industrial production. At JOPEVI we are totally dedicated to the manufacture of machinery to put eyelets in digital printing, clothing and curtains .
Solve your doubts about our machine to put eyelets in curtains without obligation
What do you think of our machine to put eyelets? If you need more information about our J-239 PLÁSTICO model, we encourage you to access its technical sheet by clicking on the following link: https://jopevi.es/en/catalogue/145/j-239-plastic/ .
At JOPEVI we are committed to technology and the avant-garde , keys to make the qualitative leap in the industry and differentiate your products from the competition. Mainly, we specialize in the manufacture of eyelet and eyelet machinery for footwear, leather goods, curtains and graphic arts .
You can find us at Calle Nicolás de Bussi, 32, 03203 Elche Parque Industrial, Alicante. If you prefer to contact us from home or place of work, you can do so without problem by calling us at +34 966 651 008 or by sending us an email to info@jopevi.es . We will be happy to answer any questions.